What to Look For in Your Tree Removal Service
Both residential and commercial property owners may have any number of reasons for needing to have a tree removed from their property. No matter your reason, whether you have a tree that's obstructing a view on your property, or a tree that has become unhealthy or otherwise an eyesore - tree removal is a legitimate service able to be carried out by licensed professionals.
However, not every company or contractor advertising tree removal services is one and the same. When it comes to the qualifications of a service as well as dependability, and efficiency, tree removal services can vary widely.
Believe it or not, the act of removing a tree - no matter how large or small - is a service that requires significant skill by a professional hand. That is why, when you are in need of a competent tree removal service in your area, there are several things you should be looking out for to ensure you hire the right professionals for the job.
Look for tree removal specialists that are licensed. Licensure, as well as any other appropriate qualifications that can vouch for your service specialists' experience in safely removing trees is paramount. If safety and professionalism are not priorities stated either by a tree removal specialist in-person or on their website, then it might be time to look elsewhere.
Efficient tree service professionals will know that safety is one of the key parts of the job. This includes the safety of your property, as well as anyone that may be onsite while the service is being performed. Hiring a company that does not possess the proper licensure poses risk to your property, as professionals without the necessary qualifications and training can do real damage.
This includes licensed equipment as well, as high-risk tree services in particular require certified equipment that is capable of safely performing their necessary tasks.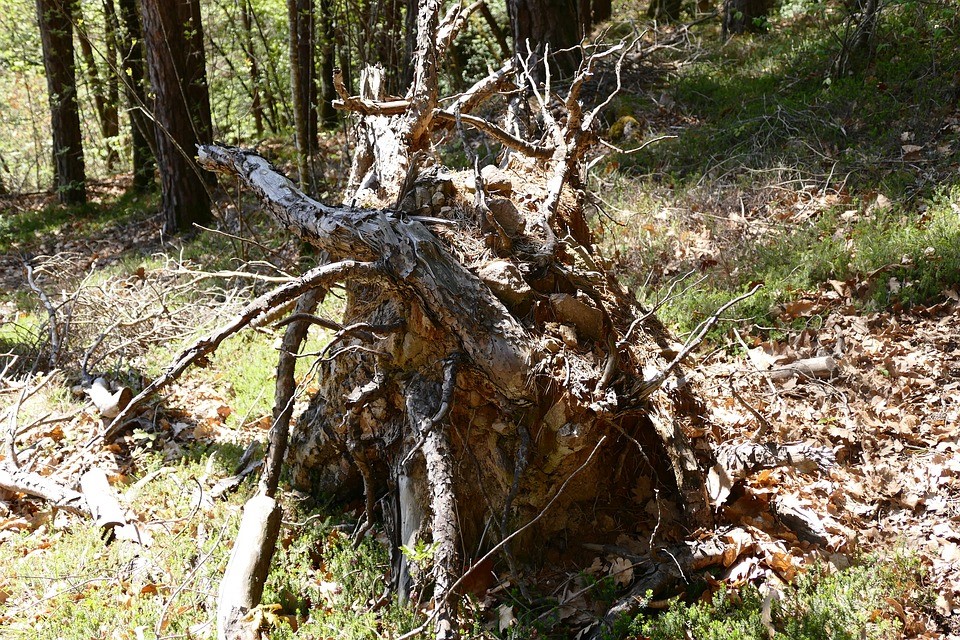 Look for a company that has insurance coverage.Similar to finding an unlicensed tree removal company, lack of insurance coverage is a huge red flag.
Liability insurance, for instance, ensures that if any damage is done to your property or any of your possessions, the company will be responsible for any expenses. Without insurance, the cost of any damage could be up to you.
A company without the proper clearances, insurance, and certifications puts you and your property in an unfavourable and risky position. It is better to steer clear of the risk beforehand and search instead for professionals that can verify they have what it takes to get the job done and keep your property and possessions safe.
Look for a company that can offer you an estimate.Unfortunately, there is no shortage of companies within any industry that are simply looking to hike up your removal costs unreasonably.
If a company is not willing to provide you with an estimate before performing the removal, they could potentially come up with additional fees and costs to charge you after the service is already completed.
Even with a service like tree removal, it is important to be able to find professionals you can trust to be fair. Providing an estimate is not only a sign of dependability, but also a sign of professionalism. Asking for an estimate is expected, and if a company seems hesitant to answer your request, then it is time to turn elsewhere to removal specialists you can trust.
Look for a company that has competent employee training.If the specialists working on your property do not have a competent level of training to perform the task, then what is the point of even hiring them?
Employee training for tree removal services is essential. They need training to be able to operate the necessary equipment properly, as well as to be able to perform their services safely and efficiently.
Look for a company that can provide you with referrals or references. Referrals by past customers are another pretty standard request companies can expect from prospective customers, so you should never feel embarrassed about asking.
Testimonials from others who have had similar services done by the company can provide reassurance that you are hiring professionals that are fair and know what they are doing.
Do you live in Perth and need help from a dependable tree removal service? Contact Williams Tree Pro today!
We are:
✓ Licensed and Certified
✓ Offer Full Insurance for Both Residential and Commercial Properties
✓ Have Nearly a Decade of Experience in Professional Tree Removal
For reliable tree removal services, we are the company for you.
---