Vacant Land: The importance of Block Clearing & Land Clearing
You might have seen some useful information that we recently shared published on Real Estate View talking about preparing your vacant block of land for sale with some useful tips and information to be aware of especially for those who have never sold property before.
Apart from the aesthetic purposes for preparation of a sale, there are other important reasons why land clearing is important. Having been in this industry for many years, we not only provide tree removal services but we also do small and large block clearing work.
It's just Vacant Land, why is it important to clear it?
There are many good reasons to keep vacant land clear. If you are looking to sell the block of land, clearing the block will add street appeal. When the land is better presented, it will attract greater interest from owner builders and developers as they will have a better understanding of what they are buying. Land that has not been cleared may have time and cost implications in clearing as well as site preparations which need to be considered.
If you own land and are not intending to sell in the near future, there is still a need to keep the land clear. We all know someone or somewhere with lots of overgrowth and junk building on their property. Not only can it be unsightly, there are a number of issues which could arise including:
Fire Hazard – Whether natural or even as a result of backburning, overgrowth and dead and dry vegetation which has not been cleared can increase the risk of outbreaks or adding fuel to the fire.
Health Issues – An uncleared block usually means it has been neglected and untouched. Over time, it is common to have a buildup of rotting wood and rotten tree stumps along with a build up of rubbish. The land itself could become contaminated, have bacterial growth, mold or could simply be full of hazards if not cleared which is not only unsafe for the land owner but for neighboring properties.
Unwanted Pests – There could be flora, fauna or other unwanted pests. It is natural for unwanted critters to find a home in a vacant block especially when there is overgrowth and places to hide.
Apart from preventing issues, there are other benefits of clearing land:
Protects the Land – After clearing land, you can mulch but even if you do not, the top layer will naturally form some mulch on the topsoil giving nutrients to the ground below and reducing undesired growth of weeds.
Presentation – As we mentioned earlier, a well presented piece of land will have appeal to potential buyers whether you are intending to sell or not.
Make the land Useful – If the piece of land is not being used, you can potentially gain some revenue from leasing it out. Depending on the location of your land, there are often different opportunities to lease out short term or long. There may be a business nearby wanting to store items or even vehicles where all they need is vacant land.
Finding the best company for land clearing
The 'best' can be subjective but here at Williams Tree Pro, we offer the full service all the way to root raking site ready for sale. There are many that offer block clearing or land clearing services but only do just that part of the overall job. For that, we consider ourselves pretty good since we can handle the full project from beginning to end. If you are looking around at a contractor to clear your block of land, make sure you are clear when making the decision whether what you are expecting to be done is included in your quote. There's nothing worse than deciding on a quote to find that more work needs to be done with additional costs whether it be financial or your own time.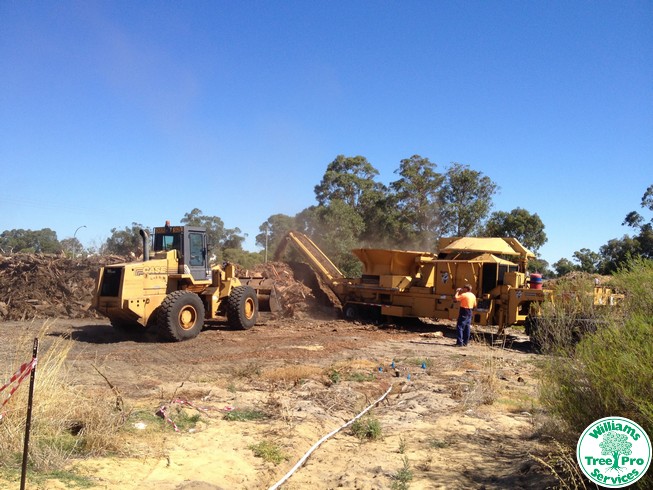 If you are looking for land clearing services or any other tree removal services then simply contact us to talk about your needs and we will be more than happy to point you in the right direction. We know this type of work very well and can handle any part of the project or even the whole thing.
---