Williams Tree Pro is fully equipped to undertake small or large scale block clearing and land clearance projects, for residential and commercial customers. We specialise in the removal of trees and stumps, ground levelling and can assist with new building sites, school and government land and new housing blocks and sub-divisions.
With years of experience and extensive training, our highly-skilled team of professional arborists is uniquely qualified to tackle land clearance projects of all sizes in and around the city of Perth. Specialising in tree lopping, tree removal and stump grinding or root ball removals, each member of our team possesses relevant industry qualifications and shares our commitment to providing a first-class service to residential and commercial customers in WA.
As members of the Tree Guild of Western Australia, you can count on us to provide a professional, efficient service at reasonable rates and we carry comprehensive public liability insurance that covers all of the work we undertake. In short, if you need a plot of land clearing in Perth and you would like to make sure that the work is performed to the highest of standards, Williams Tree Pro is the only company you need to call.
On plots that contains a number of mature specimens, the most important task to accomplish when starting a land clearance project is the safe and efficient removal of all trees, so that the ground can be levelled. Whether the land in question is to be used for a new housing development or for something entirely different, a level surface will make it much easier for building contractors or landscapers to repurpose it. In addition to removing the trees and grinding down or pulling out the stumps that remain, our land clearing Perth team can mulch all vegetation using specialist machinery, before levelling the site and removing all waste materials, leaving it ready for work on your new project to begin. Our experienced arborists can quickly and safely remove trees from all types of sites in all types of locations.
The Right Tools and Personnel for All Land Clearance Projects
Our team has the necessary equipment and experience to perform land clearing in Perth and the surrounding area on sites of all sizes including root raking. From small residential gardens to massive broadacre developments, we can clear your site and leave it ready for new construction or landscaping work within any reasonable time-frame and budget. Furthermore, because our tree removal and stump grinding specialists are experts at what they do, you can be sure the site will be completely level by the time we have finished, reducing your future labour and material costs significantly. Proper preparation is essential when repurposing land on which there are many mature trees and this is something at which our team excels.
Land Clearing with Root Raking
Root raking together with land clearing sees the land cleared as well as any roots and large debris removed from the land. This type of service is particularly important when preparing land for works to be done and can potentially add value to a site ready for sale.
Comprehensive Land Clearing in Perth
While some companies may specialise in tree removal, mulching, levelling or root raking, we can take care of all these tasks on your site, which means you only have to deal with one contractor. We pride ourselves on our ability to provide an all-inclusive land clearing service to both commercial and domestic customers in the area: a service that very few of our competitors can match. Whether you simply need a few trees removing or you would like your whole site cleared and levelled, please do not hesitate to call and discuss your requirements with us at any time.
We can ensure trees are removed safely and efficiently in order that levelling and building works can begin. We have the equipment, expertise and machinery to quickly fell and remove trees.
Contact us today to discuss your requirements.
---
Have a Land Clearing Project? We can help you clear your land and more:
Subdivision Clearing
Assistance in site preparation.
Tree Removal - Stump Grinding - Mulching - Levelling
Removal of debris and deadwood.
Block Levelling
Large scale landing clearing and land clearance.
Broad Acre Landing Clearing
Expanding on your paddocks and managing land.
Removal of tree fire hazards.
---
Our Clients
A selection of our clients: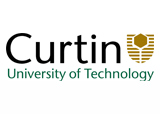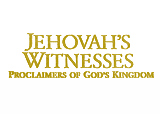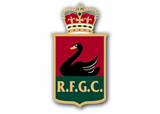 Muscon Civil Engineering
Lake Johnson mining site
Exclusive Strata Management
IGA distribution centre
Australian Mining Construction Operations
New Farm in Welshpool Visiboard, O Connor
Message Us:
We are not just tree loppers and tree removal experts, we can handle specific jobs or whole land clearance projects. Give us a call on 0416 356 359 or drop us a message and we'll be in touch to discuss your needs and see how we can work together. We're also happy to provide you with a free quote.
---